To donate please visit: justgiving.com/crowdfunding/clitheroefcstand
On Friday morning the club received a phone call that the Shed End had been torn out of the ground by the gale-force winds that were battering the region.
After volunteers dangerously attempted to secure it until it was safe for further inspection, a large section peeled over the wall into the empty car park behind the ground, thankfully causing minimal damage which could have been a lot worse at a peak time.
With the winds showing no signs of dissipating, a handful of volunteers took the decision to dismantle the stand so no further damage was caused to surrounding properties.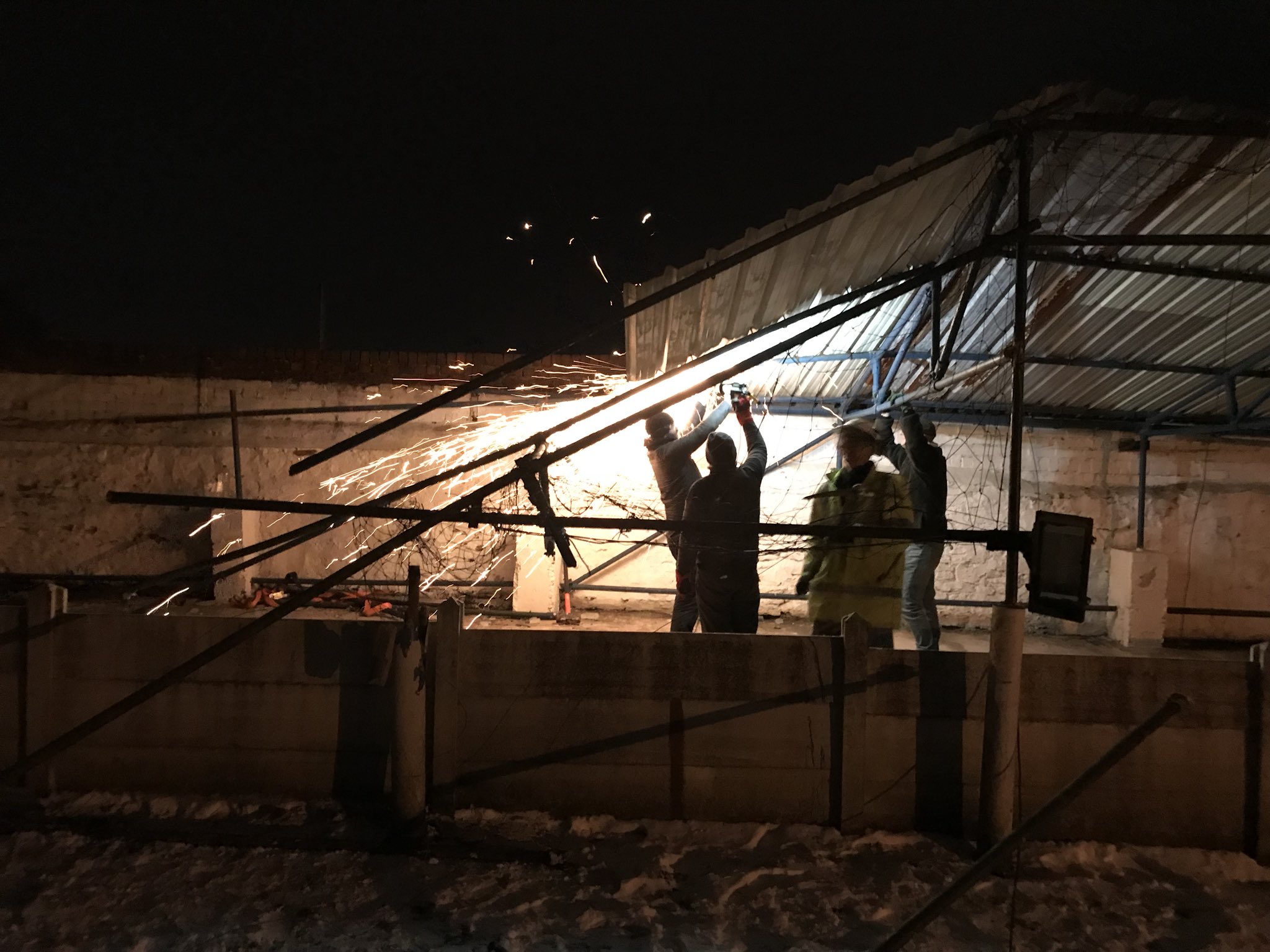 Work carried on by floodlight late into Friday night by volunteers all doing their bit in dangerous conditions under the unstable structure, until it was safe to leave overnight for work to re-commence in the morning.
By the next morning the winds had died down, and the cleanup operation resumed with help from the usual volunteers plus local affiliates of Clitheroe Wolves, E&D Plant Hire, and Clitheroe Light Engineering to which the club are grateful.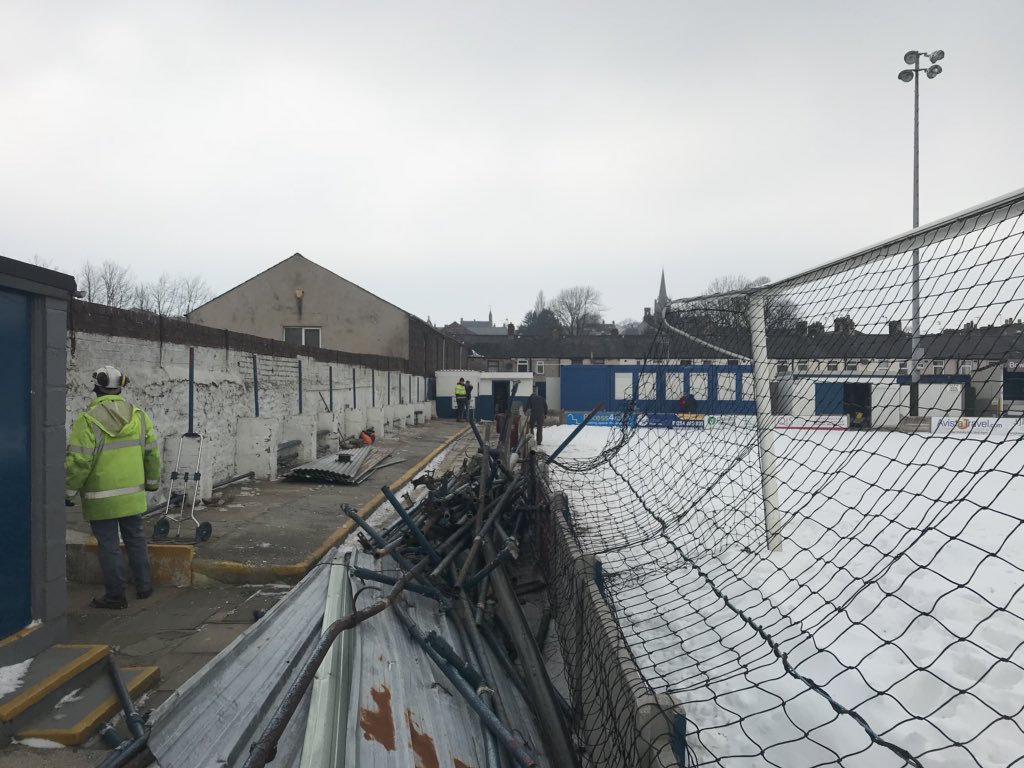 The stand has now completely gone, but the memories of the club's oldest stand live on:
"RIP the Shed End. So many memories made watching games under there since a kid. Started going in the 70s when there was only the Shed End and a wooden seated stand on the halfway line for cover. Great times" - Richard Hardcastle
"Had a cracking Boxing Day a few years back under this stand watching Clitheroe v Ramsbottom with family and friends..."- Dom Burke
The stand is the oldest in the ground installed over 45 years ago, and throughout that time continued to be an integral part of Shawbridge, sheltering our home regulars and away fan groups alike.
A fundraising page has been set up (link below) to help put towards the cost of replacing the stand with another that the club, fans, and the town's community can be proud of.
100% of donations will go directly towards the construction of the new stand and anything that you can donate will be greatly appreciated by the club and it's volunteers.
We'll also hopefully be organising some exciting fundraising events in the near future to help us along the way, so keep your eyes peeled.
To donate please visit: justgiving.com/crowdfunding/clitheroefcstand
Updated 09:39 - 10 Apr 2018 by Michael Barker